We started Inkel.health because we believe that your people are the most important asset in your organisation. We believe that if you can build a happy, healthy, informed organisational culture then the success of your business will naturally flow.
The organisations that flag and fail are the ones whom have lost their sense of purpose and 'why' exactly they do what they were born to do. Their organisational culture is one that is directed toward self-preservation versus an approach that fosters positive growth.
In the best companies their energy and "other people matter" approach to growth is infectious. Great culture is build from an identity of kindness and having a great purpose where work is approached with a sense of meaning. Just being part of this organisational culture becomes a part of your own personal identity.
Why Inkel?
Explore the industries we work with and discover how we can help you
Pharmaceutical & Healthcare
Success and innovation is powered by meaning and engagement. From quality assurance to customer satisfaction, healthy employees drive performance in business.
Retail & Hospitality
The secret to great service is about giving a great exceptional experience. A happy customer is a customer for life. The best driver of happy customers is a happy employee.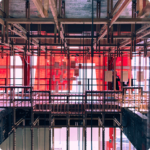 Manufacturing & Construction
Build a successful culture. Every great company is building on a great culture. Learn how to foster a positive meaningful culture from the ground level up with a 'Top down approach'.
Technology & Start Ups
In a data driven fast moving world nothing sets us apart more than our people. Help foster an environment where people care and others matter.
Banking & Financial Services
Be prepared for change and stay ahead of the curve. The world of rapid change can test our resilience and health. As technology and trade changes the disruption can have a negative affect on our people. An authentic workplace wellbeing programme provides us with the tools to navigate disruptive forces. 
Government & Public Sector
Other people matter. Make your people your priority. Awaken the hidden talent by building a culture that authentically cares for each other. Help build an environment that attracts, retains and engages the best people.
Features
What separates Inkel.health from the marketplace of training and organisational workplace facilitation is the structure of design and authentic approach that drives their systems informed process toward achieving positive growth with the organisations with whom we connect. Our systems informed approach factors the whole organisation as apposed to an individual silo approach toward sustainable growth and success.
Dynamic
Profiling
Our dynamic profiling helps identify key areas of personal and professional development. Dynamic profiling will help us identify our strengths and areas of development based on our current wants and needs.
Multidimensional Evidence base
The word 'wellbeing' gets thrown around a lot these days. Our programme of development is not 'self-help', 'Fluffy', or 'smiley happy faces'. Our scientific evidence based approach to developing positive health is informed on the back of thousands of peer-reviewed positive psychology and coaching research.
Expert
Conversations
24/7 Access to our online or offline suite of expert coaches. Empowering employees with the skills to become more coach like. Individuals and teams personal self efficacy and belief in ability is driven by the knowing that one is competent, autonomous, and safe. The coaching conversation will help develop trust, safety, and continual support. 
Bespoke
Benchmarking
The most effective way to drive positive health and performance is with benchmarking that suits the needs of teams and individuals.
Safe &
Secure
Informed from an international code of ethics, standards, and contracting. Industry leading data security protection.
Off Line & On Line Support
Our programmes are delivered onsite, offsite or online. Whatever our clients needs we will deliver.
Enterprise
Ready
Modern day life is driven in a world of change and technological advancement. Our goal is to make technology our friend in the workplace. One programme, one culture, onsite or offsite we want you to have access to the most up to date research, training, and support to facilitate positive health in the workplace. 
Intelligent Data Collection
Understanding the language of our clients will help us direct the most informed programmes of professional development. Intelligent data collection allows for informed real time intervention delivery.
Helping to create an organisational culture where people work well, thrive, and feel psychologically safe