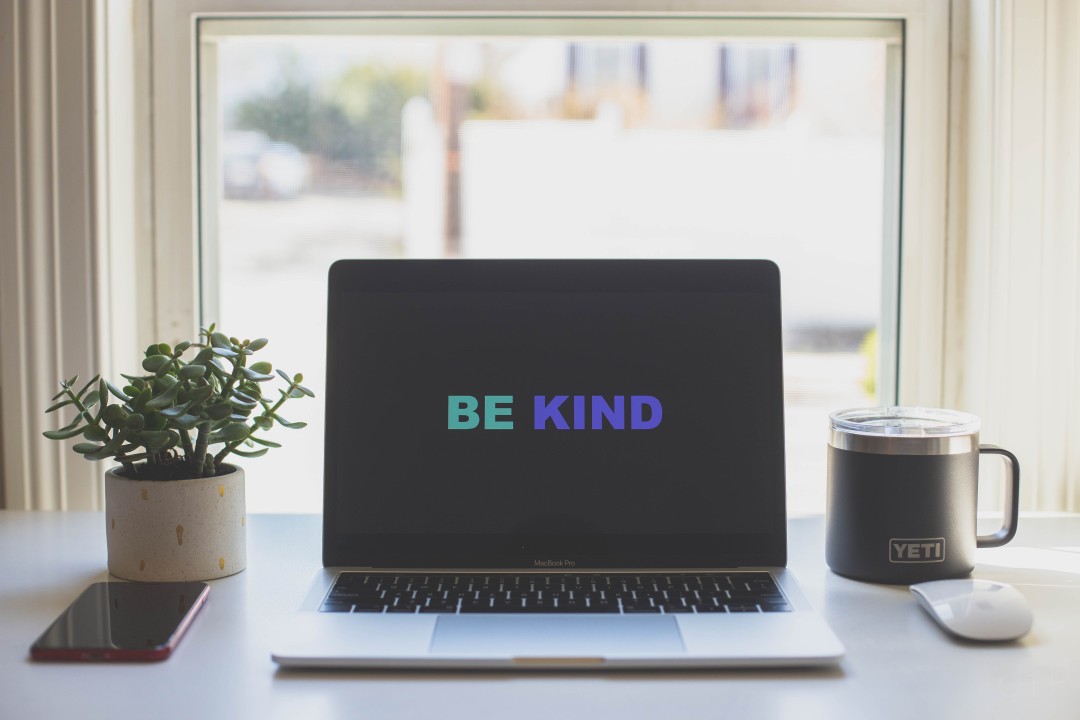 4 Steps to Thrive in The New Normal: Compassionate Leadership
I read a paper recently by Chris Kukk, professor of political science at Western Connecticut State University for my research into Compassionate Leadership. Chris's research looks at the difference between empathy and compassion, via the broad way and the neuro scientific way, exploring it's benefits and the difference.
As leaders, it can be easy to think our values in times past will serve us well in our new normal. The reality is, the way we lead in our new normal and the way we interact with others will influence growth, prosperity and wellbeing as we learn to live with and value others in our new normal.
And, based on Chris's research, it appears that the "values" we show up with in our work will help create the emotional culture among our teams. Compassionate or Emphatic Leadership; What Value will you adopt in your new working environment?
Well, the evidence indicates a clear winner!
Let's first look at the difference between Compassion and Empathy. OK firstly let's explore the broad view and then neuro scientific evidence!
In a nutshell when we show empathy we experience the same feeling as the other person. This is important to note because if others are feeling sad or depressed more than likely this is the same emotion you will feel. Like fire, empathy can be a nice value to experience when controlled. However it can destroy when it gets out of control. Compassion on the other hand is the "act" of showing kindness and love to someone. Compassion shows a component of action to another, whereas empathy doesn't have an action component. This is an important aspect in the difference between Empathy and Compassion. 
In terms of the practical and empirical world of what we see 're "action" and "non-action", our brain shows us the clear difference between empathy and compassion via the neural networks used. Neuroscientifically, Dr Tania Singer has found when people think / act empathically they use the same neural networks when they are in pain, versus when one acts compassionately they use the same neural networks for love.
And, There's no such thing as compassion fatigue, it's empathy fatigue. When in love, it builds you up. Using compassion is like a perpetual engine of kindness. Compassion activates the peptide hormone oxytocin which activates the two neurotransmitters dopamine and serotonin, the high octane transmitter and calming transmitter. The mindset of compassion itself leads to success.
Compassion builds resilience! Thinking and acting compassionately lowers blood pressure and builds up health. From a leadership perspective compassion increases productivity because people feel valued and this reduces the cost of turnover. People won't leave an environment where they feel valued because they see it as being a great place to be… dopamine and serotonin environments increase retention. The mindset of compassion itself leads to success. Research from neuro economist Paul Zak suggests in environments of high oxytocin states, countries, towns, cities, and teams are seen to thrive. High levels of trust and compassion build the ground rules for success.
How can leaders cultivate compassionate environments? Chris Kukk's research suggests the LUCA model is a great place to start. 
LUCA [bringer of light]
LISTEN; to learn
UNDERSTAND; to know
CONNECT; to capabilities
ACT; to solve
(A) Listening to Learn; is a critical skill that needs to be developed. We currently listen to reply. Listening to learn is about keeping quiet other than asking questions. Don't finish other people's sentences but actually listen to what they are actually saying. Listen to the words, but more importantly to the silence, i.e. the body language.
(B) Understanding to Know; you need to understand what you need to know about somebody. Not just what they say but how the things they are saying are connected to each other. Make sure things are fluid, no distractions and know what's your priority. Things come together when you see them in a broader more holistic way. We are great for collecting facts but not so good at connecting the facts in ways to know what you need to do to move things forward.
(C) Connect to Capabilities; maybe we think we have a lot of answers to the things we need to know. However a lot of the times we don't, but our networks do "The people we know". Try to remember if someone has a problem, maybe it's someone outside yourself that has the answers. When we "Really Listen" we can uncover insights and connect others. This helps us to serve others V the fear of ego not having all the answers which stops us reaching out with compassion when people need it. 
(D) Act to Solve; This can be as simple as walking a colleague to a mentor to make sure they are there to be taken care of. Or it can be a non doing exercise, purposely non doing and stepping back so a colleague can step up. Compassion and kindness at its best. 
A great way to introduce compassion into the workplace is to find a topic you don't agree with and then from this topic / mess find a nugget of truth in the information and discuss this with your fellow colleagues. This approach builds relationships, gets people to know each other and builds trust. Create networks and find similarities together. Do things together when you have problems and you will be surprised how quick solutions arise. Most of us separate our work from who we really are. When we really give ourselves to a place we find an intrinsic purpose to that environment. Intrinsic purpose never burns out. Political economy shows us that intrinsic values lead to economic and political success.
Compassion is an intrinsic value. 
Self compassion is an amazing value, however for some it's a hard value to practice. People find it hard to understand they are worthy. With this in mind it's kinda cool to understand that compassion is a kind of paradox, by showing compassion for others we build our own self compassion. A powerful circle if you find self compassion hard. 
A book that I would recommend for leaders hoping to develop a more compassionate workplace is "Give & Take" by Adam Grant. 
Thank you for taking the time to reading this article and I hope it helps you develop a more compassionate culture. 
Warmest wishes,Warren
For more information on developing a road map toward a positive organisation, health & wellbeing visit www.inkel.health for practical approaches and evidence based interventions to help implement a strength based approach.
About the author
Warren Doyle is a successful entrepreneur, workplace wellbeing teacher, and playful change facilitator. He's a character strengths facilitator with the centre of Applied Positive Psychology, holds a Masters in Applied Positive Psychology (Coaching) from the University of College Cork, and is a certified positive psychology facilitator in using LEGO® Serious® Play® and Hands On Thinking.
Browse Blog
Helping to create an organisational culture where people work well, thrive, and feel psychologically safe